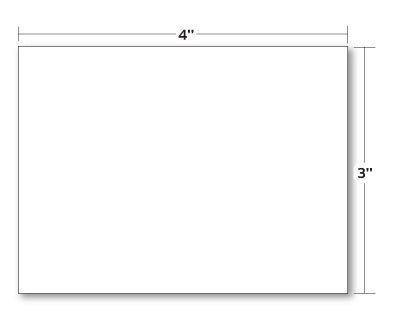 Blank 4" x 3" Badge (Ultra Durable)
Blank 4" x 3" Badge (Ultra Durable)
Item # IJB-4x3
250 per pack
Ultra Durable, Matte Finish
Ultra Durable Blank 4" x 3" Event Badges for On-Demand Inkjet Printers
(compatible with Epson Tm-C3500)
---
Ultra durable event badges for on-demand print flexibility and excellent print results in your Inkjet printer. These 4" x 3" event badges print effortlessly with many onsite event registration applications and the Epson TM-C3500 Inkjet printer. Excellent print results with a smooth matte finish. Plus, our event badges feature precision perforations between each badge which means sturdy, break-resistant badge feeding through your on site printers, yet separate easily post printing for speedy attendee badging.
250 fanfolded badges per pack
Features & Benefits
Excellent print results using Epson TM-C3500 printers.
Ultra Durable poly badge material for long wear.
Smooth, white high quality badges with a matte finish.
Fan-folded in stacks for easy printer loading and feeding.
Black sensor mark included on back side of badge. Ideal for 'mark sensing' print media preference.
In stock and ready to ship.
Add
badge holders and lanyards
to complete your event badges.
---

Don't see what you want, or have questions? We're here to help!