Standard: Custom Badges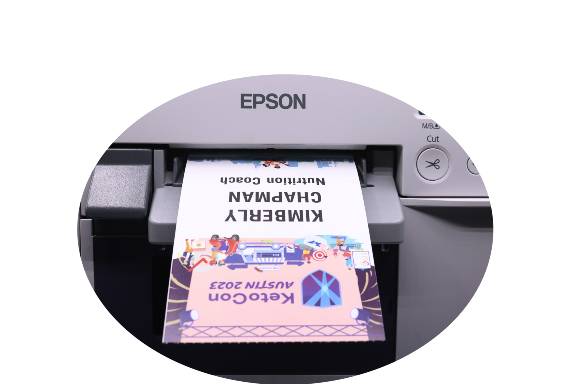 Epson ColorWorks . Primera LX
We have some thrilling news to share!
We are proud to introduce our latest range of standard tag stock badges, custom-made to fit your on-demand inkjet printers. With our pre-printed static color printing, you can enjoy hassle-free convenience from the get-go. And if that's not enough, you can also add variable color on site and on demand, giving you the flexibility and speed you need to create stunning event badges.
To make things even easier for you, we provide the badges in fan-folded stacks, allowing for effortless distribution among your onsite printers.
Leave a Lighter Footprint
  ✓ No badge holder needed
  ✓ Less landfill waste

Don't see what you want, or have questions?