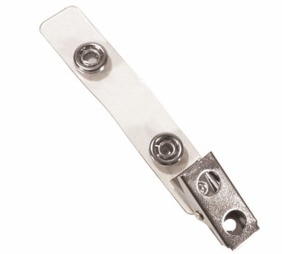 Badge Swivel Clip
Item # VSC
100 per bag
2-3/4" strap
Swivel Bulldog Clip
---
Designed for long tern use, this handy swivel clip turns any badge or badge holder with a center slot into a hanging badge. Simply slip through the badge or holder slot, snap together, then clip to clothing.
100 per pack
Finished length when snapped is 2"

Don't see what you want, or have questions? We're here to help!