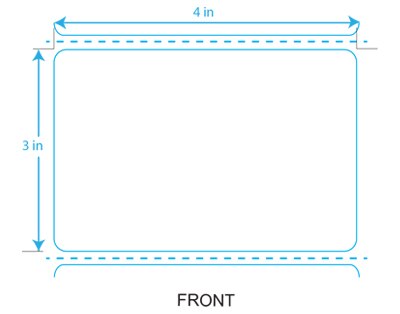 4" x 3" Clear (TT)
Item # VLZ-4X3-TTC
250 per roll
Thermal Transfer
4" x 3" Clear Thermal Transfer Labels
---
4" x 3" clear polypropylene labels for thermal transfer printers. This true clear label is designed for optimal printing using a thermal transfer printer. A resin thermal transfer ribbon is required.
These labels have a true clear appearance and work well applied to bright colored or white surfaces. Perforated between each label for easy label dispensing.
250 labels per roll
Features & Benefits
Excellent print results using Zebra® thermal transfer printers with a resin thermal transfer ribbon.
High quality, clear polypropylene label material.
Permanent adhesive.
Wound on a 1" core. 5" outside diameter.
In stock and ready to ship.

Don't see what you want, or have questions?