Visitor Badge Tags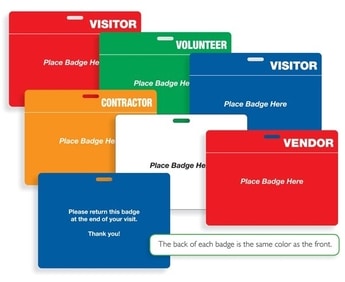 Reusable or disposable badge tags.
Make your ordinary visitor labels stand out! These reusable or disposable badge tags add eye-catching color and messaging to ordinary adhesive name labels. Choose from economy, disposable or premium reusable styles to match your business identification needs.

Don't see what you want, or have questions?