Badge Ribbons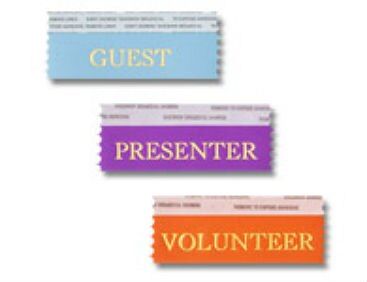 Recognize speakers, special guests and attendees with imprinted badge ribbons.
Ribbons measure 4" (w) x 1-5/8" (l), hanging neatly below badge holders. Ribbons secure to badge holders--and to each other--with an adhesive strip. Attach as many ribbons as you'd like to guests, attendees and exhibitors.

25 ribbons per pack. Mix and match to meet the 3 pack minimum purchase.