Expiring Accessories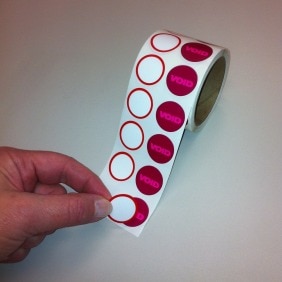 Accessories
Turn any name badge into and expiring one and more...
Turn ordinary name tags and badges into expiring ones with esy to apply expiring dots! The 'VOID' color-change occurs overnight, preventing reuse of the name tag. Learn more in the product details below.

Don't see what you want, or have questions?