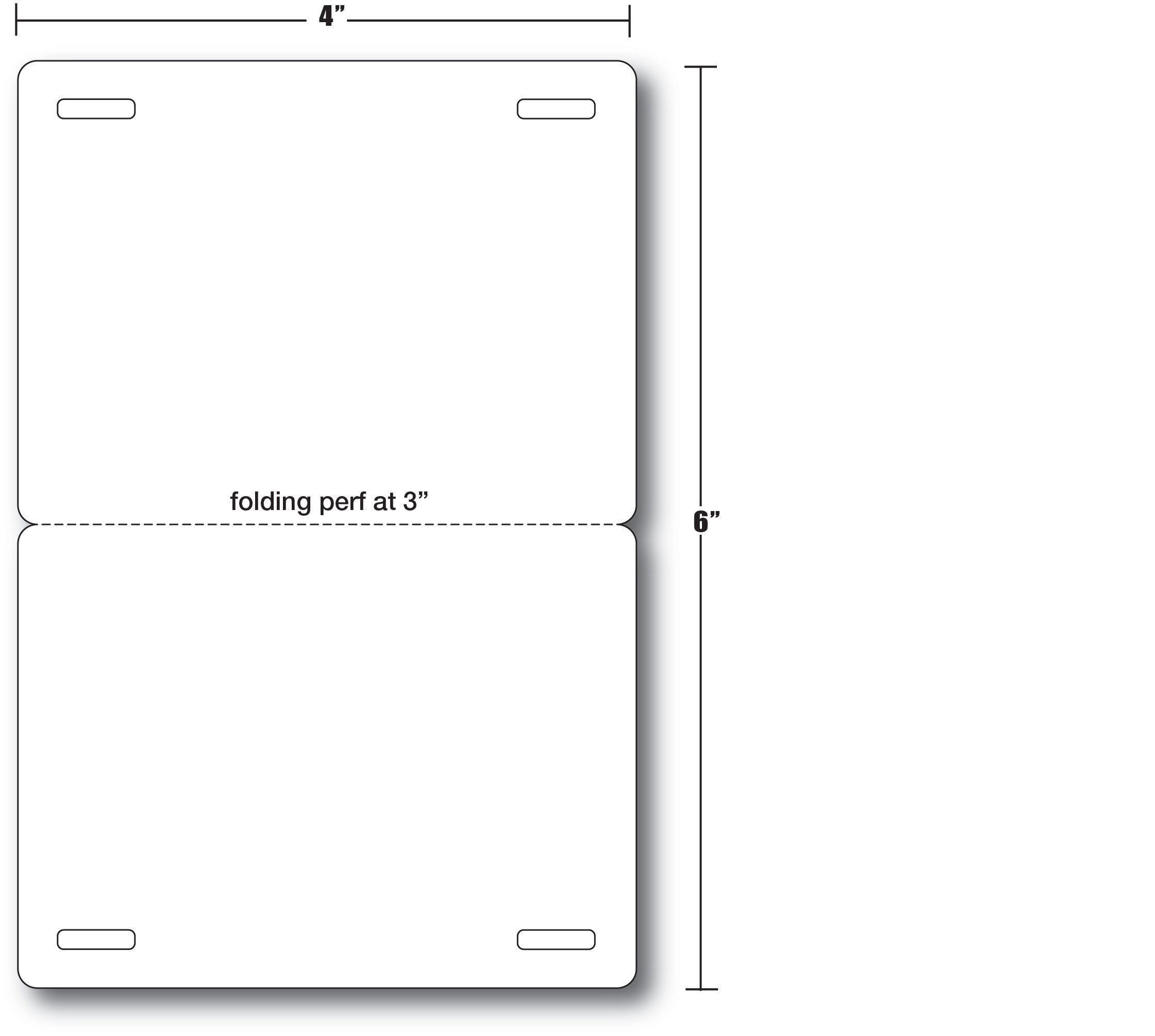 SUPERBADGE 4" x 3" (plain white)
SUPERBADGE 4" x 3" (plain white)
Item # SBF-4x3-DC-SM
250 per pack
(mark sense compatible)
SUPERBADGE 4" x 3" for Mark Sensing Printer Setting
Double-Sided Event Badges - Plain White
---
The latest in cost-effective, durable onsite event badges.
This tear-resistant badge doesn't need a holder and prints and assembles in seconds. On a single print pass through your onsite printer, you can add attendee details, schedules, maps, and other information to create double-sided badges.
Features & Benefits
Excellent Print Results. Compatible with Zebra® direct thermal printers.
Black Sensor Mark included for Mark Sensing Printer Preference.
No Badge Holders Needed. This tear-resistant, durable badge doesn't need a holder. Everyone will appreciate the easy, time-saving badge assembly, and you'll save money and generate less waste.
Better QR Scanning. The smooth, glare-free material results in faster, more reliable QR scanning. Speeds up event entry and improves scan reliability which means better event data.
Withstands Rough Handling. Super-durable yet flexible construction makes SuperBadge comfortable to wear while withstanding rough wear, drips and spills.
Event Ready. Works with most event management apps and direct thermal printers.
Cost Effective. A tough, durable badge at a price you'll appreciate.
Don't see what you want, or have questions? We're here to help!